Signs you're Ready to Outsource Order Fulfillment
Are you a business owner who has been considering outsourcing your order fulfillment processes and you are unsure about when is the right time to make this tactical decision? If so, you are at the right place as we delve into the signs that indicate you are ready …
Efficient order fulfillment is essential to stay competitive in today's rapidly evolving e-commerce market. It involves a complex interplay of inventory management, order processing, warehousing, picking and packing, and shipping logistics. As your company grows rapidly, managing your entire process in-house can become very overwhelming and challenging which makes order fulfillment a critical aspect for any business whether it's Beauty & Cosmetics, Health & Wellness, Apparel, Jewelry, Books & Media, Food & Beverage, Sports & Fitness and Hi-tech electronics.
It is important to identify the pointers that indicate you're ready to outsource order fulfillment to a skilled partner like Fulfillment Plus. To keep your focus entirely on your business activities, outsourcing can streamline your operations and improve efficiency.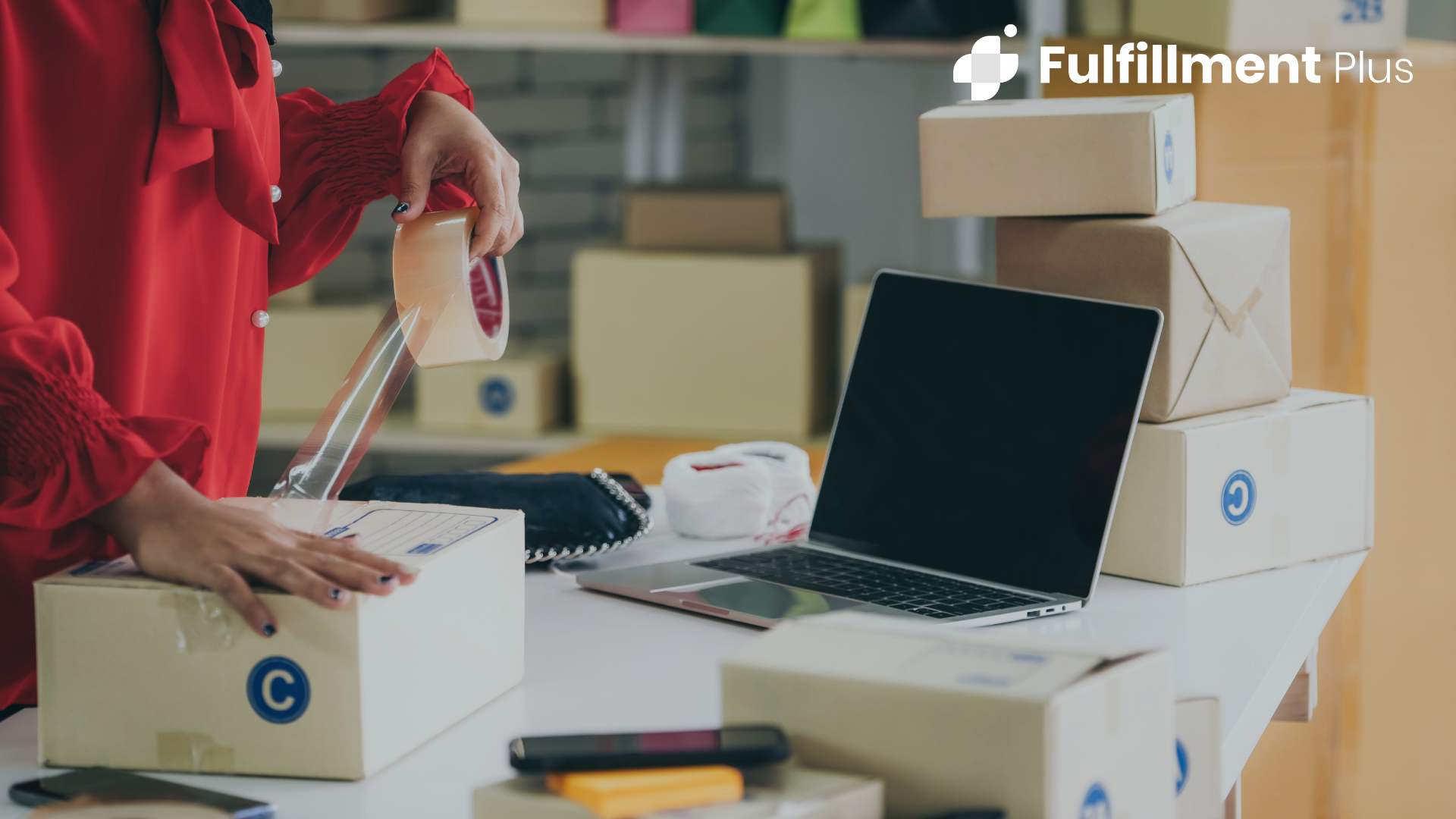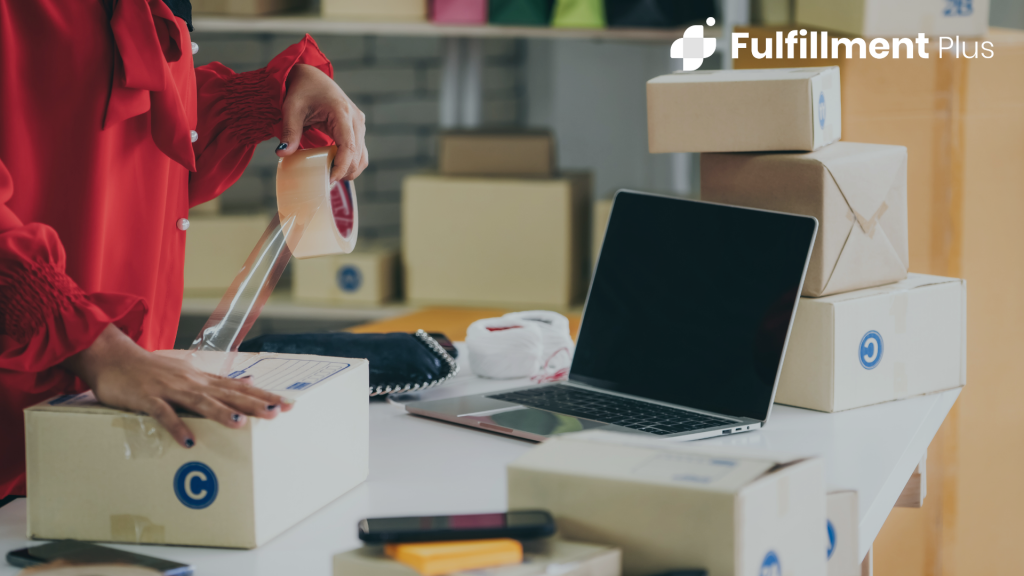 Revolutionizing Your Business Through Fulfillment
In order to enable you to focus on your core skills while entrusting this critical job to experienced professionals, outsourcing your order fulfillment can be revolutionary. However, identifying the right time to take this step takes careful evaluation of your business's unique circumstances and needs. If you are ready to outsource your order fulfillment we are here to guide you through the processes.
We will explore the difficulties businesses experience as they expand, the benefits of outsourcing, and the factors to consider when selecting a fulfillment partner. From instability in order volumes and rising customer expectations to the need for improved efficiency and scalability. We will also cover common issues and misconceptions associated with outsourcing and offer actionable insights to help you make this important decision with confidence whether you operate an e-commerce store, a subscription-based service, or a retail business.
Key indicators suggest it's time to outsource order fulfillment
1. Rapid Growth and Increased Order Volume
Rapid business growth indicates you're ready to outsource order fulfillment. As your sales and order volumes increase significantly, managing the flow of orders becomes staggering for the in-house team which leads to longer processing hours, increased errors, and compromised customer satisfaction. To ensure timely and accurate deliveries during high order demand for your customers it's essential to outsource order fulfillment to a dedicated fulfillment company.
2. Limited Warehouse Space and Inventory Management Challenges
If you're struggling with limited warehouse space and facing difficulties, outsourcing fulfillment can be a game-changer for effective inventory management. Your existing storage capacity will no longer be sufficient as your product range expands or seasonal demand fluctuations occur. A dedicated fulfillment partner will ensure scalable warehousing solutions, optimized inventory management systems, and real-time visibility into stock levels, making sure you have the right products available when customers place orders.
Inventory management challenges can also indicate the need to outsource. It can be a complex task to balance inventory levels, minimize stockouts, and avoid overstocking. When there is a lack of effective inventory management it can result in lost sales, dissatisfied customers, and increased costs. A reliable fulfillment partner with expertise in forecasting and demand planning can help you control optimal stock levels, reduce carrying costs, and improve overall efficiency.
3. Geographic Expansion and Diverse Customer Base
Often logistical challenges occur when you're expanding your business into new geographic regions or catering to a diverse customer base. If you're planning to reach new markets or serve customers in different regions, managing fulfillment across multiple locations can be a logistical challenge. Every region may have unique shipping rules, tax regulations, and customer expectations. You can benefit from a fulfillment partner's expertise in handling these issues through outsourcing fulfillment.
To ensure seamless delivery for your expanding customer base, the fulfillment company can provide localized distribution networks, knowledge of regional regulations, and personalized shipping options. By partnering with a fulfillment company that has a widespread network of warehouses or fulfillment centers, you can ensure faster and more cost-effective order fulfillment to customers in various locations. This allows you to scale your business and enter new markets with confidence.
4. Time-Consuming Order Processing and Logistics
It may be an indication that outsourcing fulfillment services is the next step if your team is spending a significant amount of time on order processing, packing, and shipping logistics. Once you hand over these tasks to a fulfillment company it allows you to streamline your internal processes, free up valuable time, and redirect your resources towards core business activities like marketing, product development, and customer support. Orders can be processed quickly and accurately, reducing shipping errors and improving overall efficiency with the expertise and streamlined workflows of a fulfillment company.
5. Increasing Customer Expectations and Demand for Faster Delivery
In today's fast-paced e-commerce scenario, customers expect quick order processing and fast shipping times. It may be time for your business to outsource fulfillment when meeting these expectations has become a challenge for your business. A dedicated fulfillment company offers access to advanced technologies, such as automated picking and packing systems, order tracking, and expedited shipping options. You can provide faster and more reliable deliveries, enhancing customer satisfaction and loyalty by leveraging their capabilities.
6. Assembling of Individual Pieces for Your Business
If your business demands you to assemble individual pieces or customize packaging during the festive season, outsourcing it to a fulfillment partner might be your best bet. At Fulfillment Plus are here to hand assemble your individual pieces and create the finished product with our product assembly line. We partner with DTC subscription brands and manage end-to-end assembly needs as well. We also help enhance your products' unboxing experience by including handwritten notes with purchase. It's a great way to build a personal relationship with your customers.
Conclusion
Acknowledging the signs that indicate you're ready to outsource order fulfillment is important for the development and success of your business. Outsourcing order fulfillment might be a smart decision whether it's managing high order volumes, overcoming inventory management challenges, expanding geographically, or meeting increasing customer expectations.
As a business owner, your time and resources are valuable so optimizing internal resources is an important factor in deciding to outsource order fulfillment. Spending excessive time on activities like packaging, shipping, and inventory management which are not very important can detract from strategic initiatives that drive business growth.
Outsourcing fulfillment allows you to delegate these operational tasks to experts like Fulfillment Plus, which give you more time and resources to focus on core business activities such as product development, marketing, and customer acquisition. This change will let you focus and can lead to greater efficiency, innovation, and overall performance.
You may also like to know:
Marketing Fulfillment For Your Next Big Event!
Taking your business to places with Strategic Gifting and Subscriptions