Custom kitting & Assembling
When you have one chance to make an impression, how can you guarantee success? For over 30 years we have been one of the best fulfillment service providers, providing cost-effective assembly services in NY with no stress. Whether items are assembled for individual shipments or bulk delivery, our experience lets us excel.
We've done gift bags for awards shows, outings, and public events. Whether providing a collection of makeup that needs to be assembled in an attractive package, or a selected collection of gift products, you need the confidence it will get done right. Our preparation and attention to detailed assembly services eliminates your worries and gets the job done.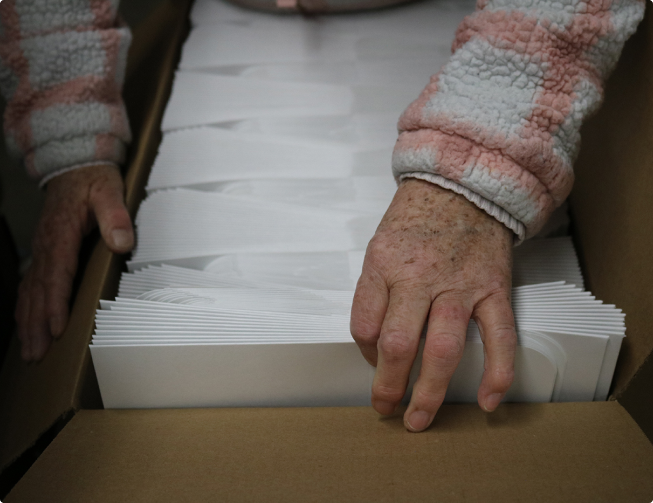 Product Assembly
Our team can obtain all the necessary assembly materials for your product, or you can have them shipped directly to us. We will assemble your individual pieces and create the finished product with our tried-and-true, specialized product assembly line.
Whether you need 100 items assembled or 100,000, we're up to the task. Some examples of assemblies we've done in the past include:
High-end gift bags for major awards shows

Runner bags for the New York City Marathon

Gift bags for our troops through the USO
Manual Collating of Literature and Mailing
It may be cost-prohibitive for smaller mailings to be collated at an automated letter shop but are perfect for our "hands-on / attention-to-detail" philosophy. Insertion of offer cards, flyers, product samples, and other items into your mailing can be very effective, even in short-run mailings.