Avoidable mistakes that eCommerce Businesses make during the Holiday Season
This is a crucial time for the eCommerce market. As we come close to Christmas, you want to be sure of having made adequate preparation, planning, and forecast for holiday season work to avoid disappointments. Our discussion focuses on some of the avoidable mistakes that eCommerce businesses make during the Holiday Season.
It is impossible to avoid pandemics or natural disasters, but with this Christmas period, you can still bypass errors. It is possible to prevent these unfortunate occurrences through appropriate measures. Some common errors that eCommerce entities generally tend to commit are as follows:
Some common mistakes to avoid
You may reach numerous potential clientele from multiple sale points or provide omnichannel sales experience. Ensure that your fulfillment supplier is equipped to handle multi-channel fulfillment before adding your sales channel.
Lack of Pricing Strategy
Pricing your products can be quite taxing, especially in a highly competitive marketplace. Thus, begin with ascertaining the accurate cost per unit for sourcing, importing, storage, picking, packing and shipping each time in the store. Knowing this number is crucial because it constitutes the lowest price you are willing to offer. Carry out research on your competitor's price range during the festive period and review this throughout the season.
Implementing these means will help in making sure that dynamic pricing tools automatically change the set price at your branded site or within the market. This adjustment is crucial for your products to remain competitive with other items placed there. Besides, they will be able to reprice items depending on the demand or as you set forth a set of rules, algorithms, etc.
Poor Quality Data
Marketing data must be accurate and available in real-time for you to be able to measure the effectiveness of your marketing campaign and make last-minute adjustments. Google Analytics or any other marketing tool can track clicks, traffic sources, and online shopping behaviour on your website. Also, some of these tools may assist you in getting a good price estimate about competitor prices, as well as enable one to resort to repricing where necessary. One of the best fulfillment platforms, Fulfilment Plus provides real-time visibility of orders and inventories employing advanced technologies.
Not Enough Planning
Rest assured that nothing will go wrong now that you are reading this. You need to make a list of to-do's if you haven't started listing them. Include demand forecasting, sales goals, marketing plans, pricing strategies, setting KPIs of each SKU, order confirmation with a supplier or manufacturer, informing a fulfillment center of promotional offers, and expected sale volume, along with shipping details, in your list. If there are any updates to take care of with the website and fulfillment issues that need handling, schedule them before mid-November as well.
Website Issues
One of the worst things in life that can happen at this time is your site breaking down due to the excessive load. Slow page loading leads to customer desertion of the carts, which causes them to exit the site. Update your site for mobile users, test it and make sure everything is ready long before you start promotions. Doing this will help focus on the "needs" versus "wants" and ensure that all necessary arrangements are made before the end of the holiday period.
Marketing on BF/CM
Run your Black Friday/Cyber Week promotions over 2 days to keep your traffic spread out, otherwise, you will be flooded! Run your promotion one week before and two weeks after you launch them. Alternatively, you could also have promotions running throughout the week on December, and Christmas. This way, it manages to reach potential customers who purchase gift items early enough before the holidays. Begin providing a sufficient period for your fulfillment company to fulfil all orders within two days thereby eliminating strain imposed by fulfilling all orders during the holidays.
Shotgun Marketing
Work does not only involve spreading ads in every area but concentrating your marketing in places where you can easily reach customers. You must discover what keywords or promotions draw customer attention, and which particular one attracts more leads. This is possible by examining how your paid ads, social media posts and emails are performing and working.
If you have not started already, begin practicing what you learned during the peak season period because it is time. Make sure you also retarget your historical customers or show intent to purchase items from your brand.
Poor Product Description or Photography
To address this, try providing all the basic information the customer needs to get on your website such that there is no need to call customer care or search for trivial details. Ensure the product description has the brand name, size or dimensions, weight, material or ingredient, fit, where manufactured, how to use and why it's superior to other products.
In addition, you can include additional keywords which a customer could use in their search query to find the product. When the customers are buying the product, photography is also an important element. In this case, ensure the colours are accurate and all views are for the customer to get a full picture of how the product will look when using it. Make it zoomable and use it to demonstrate the item to the customer so they can understand the size.
Not Enough Inventory
There is a need for the prevention of stockouts. The period from Thanksgiving to Christmas does not offer ample time for reordering and timely shipping of the inventory to customers. Get the details on your supply chain lead times and be one step ahead of any interruption. This is a unique opportunity as the previous years' information is available to use. Be sure to order early enough that the product arrives before peak season.
Too Much Inventory
Forecasting can never be 100% accurate. If the sales are not hitting goals, have a plan B ready. Either by bundling the products to increase the average order value or even by lowering the prices to move the products out.
Having an excess inventory is essentially paying extra for storing these products that don't bring any gains to you. Therefore, there should be a way of cleansing up those stuff within a specified period after the holiday season.
Shipping Delays
There are some measures one can take to minimize delays during the holiday season. There are two types of shipping methods you should keep in mind: freight shipping of incoming goods from your supplier to your DC, and drop-shipments from your DC to customers.
Do not tell your customers that they shall be delivered by Christmas unless it is guaranteed. Provide them with feasible deadlines and a definite closure of order deadlines to guarantee Christmas delivery.
Ghosting Your Customers
Ignorance is perhaps the last resort if things take a turn for the worse. As such, you should contact that client and inform him/her of the same delays and your actions to mitigate the delayed service provision. Many customers realize the situation. When it has been over one week without hearing from you, they get upset.
Quick response to customers wins customer confidence. If there is blame on your part, you must be willing to admit it and take immediate steps towards resolving the situation. Don't get tired of offering complete customer satisfaction. Follow up on them after they purchase the product. Check if it reaches their hands and the problem is cleared.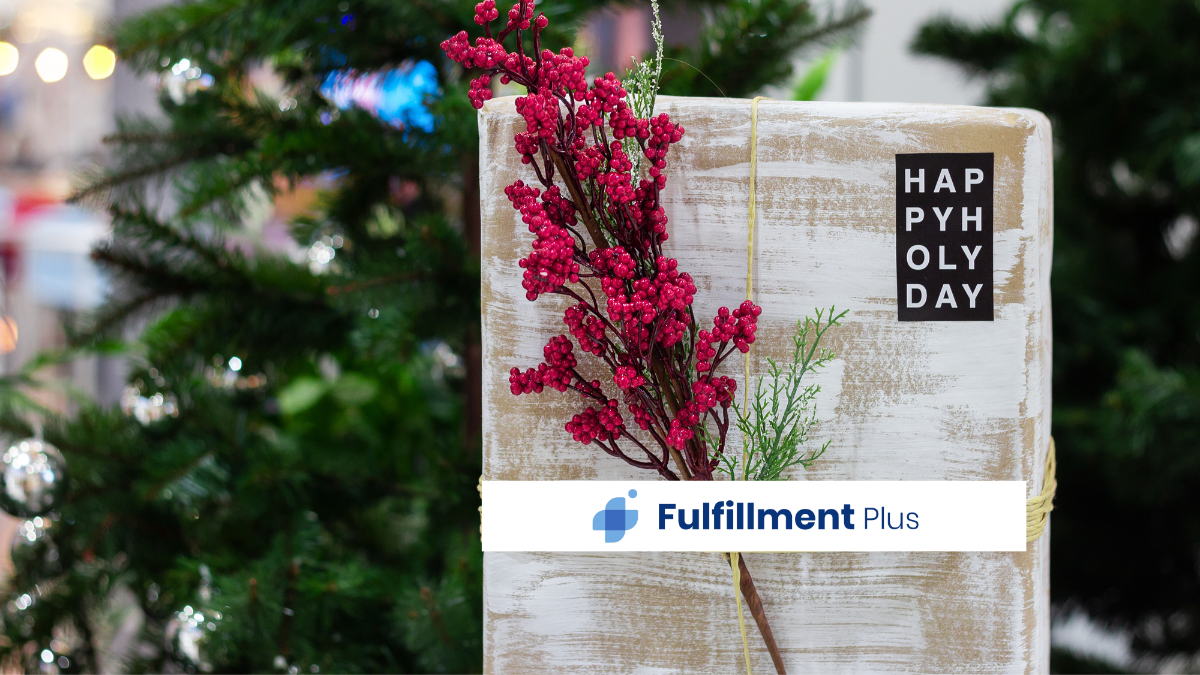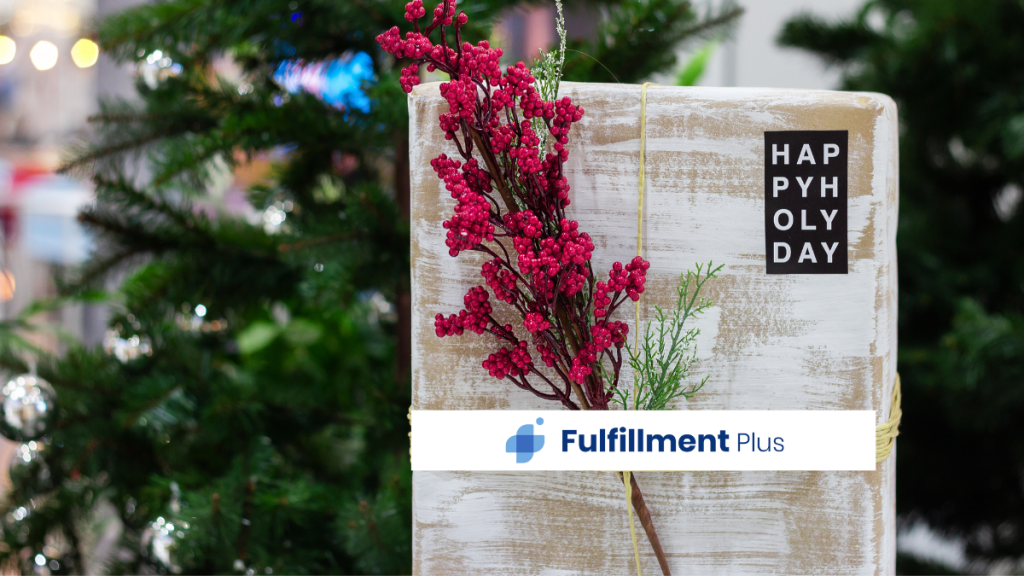 Need Help?
Let us hope that these suggestions help you with your holiday season warehousing and deliveries. The peak season is quite exhausting to handle so many things. We have been in the fulfillment business for many years now. And know just what it takes during holiday seasons such as that one.
We have custom packing options also available. Call today at 888-256-7790 for details or click here.