Yellow Corporation Shutdown: Unraveling the Events that Led to the End of an Era
After constant ups and downs, Yellow Corporation, a trucking company that was one of the largest transporters of goods has ceased its operations recently and is planning to file for bankruptcy, as stated by Teamsters Union in a statement on Monday 31st July 2023.
The company was running its operations for over 100 years but due to its financial challenges, the business escalated which lead to a debt of more than $1 billion.
Over time Yellow has proven that it cannot manage itself despite billions of dollars in worker concessions and hundreds of millions in bailout funding from the federal government," said Teamsters Union.
What is Yellow Corporation?
Yellow Corporation commonly known as YRC Worldwide Inc., is an American transportation holding company headquartered in Nashville, Tennessee. It is one of the largest transportation companies in the U.S. and operates several subsidiaries such as Yellow Freight System, New Penn, Holland, Reddaway, and HNRY Logistics.
Yellow Corporation's primary business is less-than-truckload (LTL) shipping, which involves transporting relatively small freight shipments from multiple customers in a single truck. An assortment of proposed options includes residential and intercontinental transportation, cross-lineage sending to Canada and Mexico, and inventory chain solutions.
Why is Yellow Corporation closing?
The shutdown is happening after Yellow failed to manage and refinance the $1 billion dollars it had as of March 2023. In the outstanding debt, a large chunk of the money around $700 million is the pandemic government loan. When the loan was taken, the company was accused of defrauding the government by overbilling on the shipments for the U.S. military. The lawsuit ultimately was settled and Yellow Corporation agreed to pay the Defense Department nearly $7 million.
The next due is $729.2 million to the federal government which is supposed to be given in September 2024. Yellow has managed to repay just $320 million of the amount it owed, in addition to $54.8 million in interest payments as shown in the government documents.
The shutdown is also happening due to its ongoing and expensive conflicts with its employees. Last week, the company also refused to contribute to its employees' pension and health insurance plans which prompted the strike.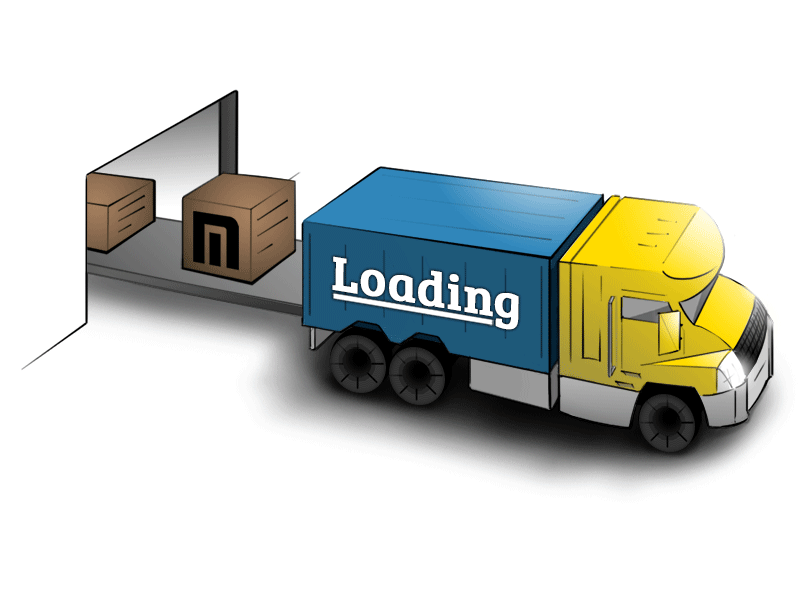 What will be the impact of Yellow Corporation's shutdown on trucking and deliveries?
The 'Yellow Corporation shutdown' could cause significant disruption in the movement of goods due to capacity constraints, potentially leading to delays in deliveries and even product shortages.
The impact on E-commerce businesses could be significant. Yellow is a major transportation and logistics company that played a crucial role in the supply chain and distribution of goods across several regions. E-commerce businesses that relied on Yellow Corporation can experience longer transit times, increased shipping costs, and face challenges in order to manage a seamless flow of goods.
Financial losses will be suffered
The shutdown of Yellow Corporation is bad news not only for its employees and for its customers who generally rely on its services because it offered the cheapest rates in the trucking sector but also for the US taxpayers. The company received $700 million from the federal government in 2020 resulting in taxpayers holding 30% of its outstanding stock.
Yellow was responsible for pallet-sized shipments of freight. They also send shipments from various customers in the same truck, known as less-than-truckload or LTL. The company had been claiming that it was the nation's third-largest LTL carrier as recently as June.
The company only handled 7% of the nation's 7,20,000 daily LTL shipments till last year. The sole reason clients were using Yellow Corporation's services was that it was cheap. But now finding out that the price was below the cost of supporting a good operation.
Yellow could have made profits when the demand for trucking was strong, but it can not make it in the midst of the freight slowdown resulting in the drop of trucking rates.
How Fulfillment Plus can help you during this challenging time?
At Fulfillment Plus we are a full-service provider offering quality fulfillment services, hand assembly, custom kitting, gift-with-purchase, and delivery services. We pride ourselves on our level of involvement in every aspect of the fulfillment process to ensure our clients' confidence and success.
In the face of the trucking industry impact, we are here to ensure your goods are transported on time and assist you in overcoming these challenging times with viable alternative shipping solutions.
Here's how we can help:
Alternative Shipping Solutions: Fulfillment Plus has ties with alternative shipping providers. For businesses that depended on Yellow Corporation, with Yellow's absence in the market, we are going to ensure that your deliveries are still reaching the customers on time.
Expanded Warehousing Capacity: Due to Yellow's shutdown, there will be a surge in the demand for warehousing services. With our strategically located warehouses across the country, we could offer additional storage space to companies that need to store their goods briefly until alternative transportation arrangements are made.
Expedited Order Processing: The delays caused by the shutdown can slow the processes. Fulfillment Plus will prioritize your order processing and ensure that the goods are dispatched quickly, minimizing the impact on customers' expectations and satisfaction.
Access to Fulfillment Technology: Fulfillment Plus uses advanced logistics and supply chain management technology making it easy for businesses to optimize their shipping processes, track deliveries in real-time, and efficiently manage the inventory during this period of transition.
Fulfillment Plus is committed to be your valuable partner during this trucking industry impact, by providing our expertise, resources, and assistance to ensure business continuity despite the Yellow Corporation shutdown.
We can help you with warehousing, inventory management, and order fulfillment. With our unparalleled services and tailored solutions, we provide an extensive range of benefits to take your business to new heights.
We are here to ensure your business runs efficiently leveraging our ties with multiple trucking companies.
Feel free to reach out to us at 888-256-7790 today.